Update May 8th: This is now live on all SiteNow v2 websites.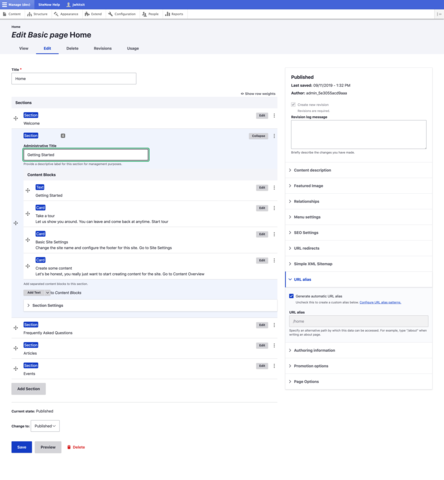 SiteNow is rolling out a new administrative backend look and feel to all SiteNow v2 websites starting on May 6th. We are making this announcement before deploying this change as it is quite a visual difference compared to the previous look and feel. 
Claro, as it is named, will soon be the default theme for Drupal 9. Claro provides a bright, clean and accesible experience to our backend administrative pages. This is a major change for Drupal as the previous theme is over a decade old and was only lightly updated for Drupal 8.
In an interest to align closer to Drupal core, reduce dependencies and provide a more consistent editing experiencing across campus, we are making the switch now. Nothing on the backend has moved, but feel free to reach out to us if you have troubles finding something.
To read more about Claro visit the design write-up over at Drupal.org.
Update: We have posted an ITS Planned Maintenance Alert regarding this update. You can follow the alert here.
Update May 5th: We have postponed this rollout due to un-related deployment issues.
Update May 6th: We have rescheduled this update to start rolling out to websites on May 7th.